Point of Sale Systems & Merchant Services
The best POS systems are affordable and easy to use, and do more than just process sales and accept payments, as they include time-saving features that help you analyze your sales data and manage your inventory, staff and customers. The best Point of Sale Systems are setup to make running and growing your business a smooth process and include things such as Customer relations to make running and
growing your business a that make it easier to run and grow your business.
You can analyze sales data, figure out how your inventory is selling, and adjust purchasing levels accordingly. You can maintain a sales history to help adjust your buying decisions for seasonal purchasing trends. You can improve pricing accuracy by integrating bar-code scanners and credit card authorization ability with the POS system. Features: - Inventory Accuracy - Inventory Analysis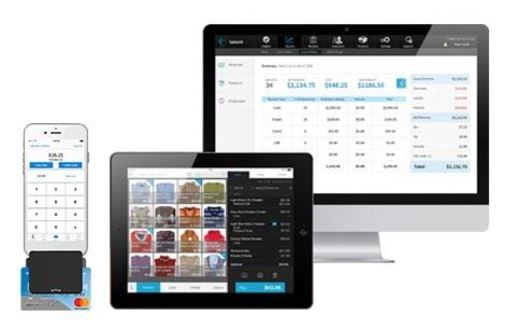 The most valuable Point of Sales Systems are user friendly, cost effective and they do more than just process sales and accept payments. Each industry has different needs, some of the most popular integrations included with Point of Sales Systems are services used for Customer Relationship Management, loyalty & rewards programs along with inventory and staff management. The Point of Sale System is a necessity for any business that is processing payments, that's why we customize the software and applications for each individual business based on the necessary integrations needed to make it easier to not only run any business, but to grow the business as well.
If you are processing payments through a Point of Sales System, you will need someone to take care of your merchant services.